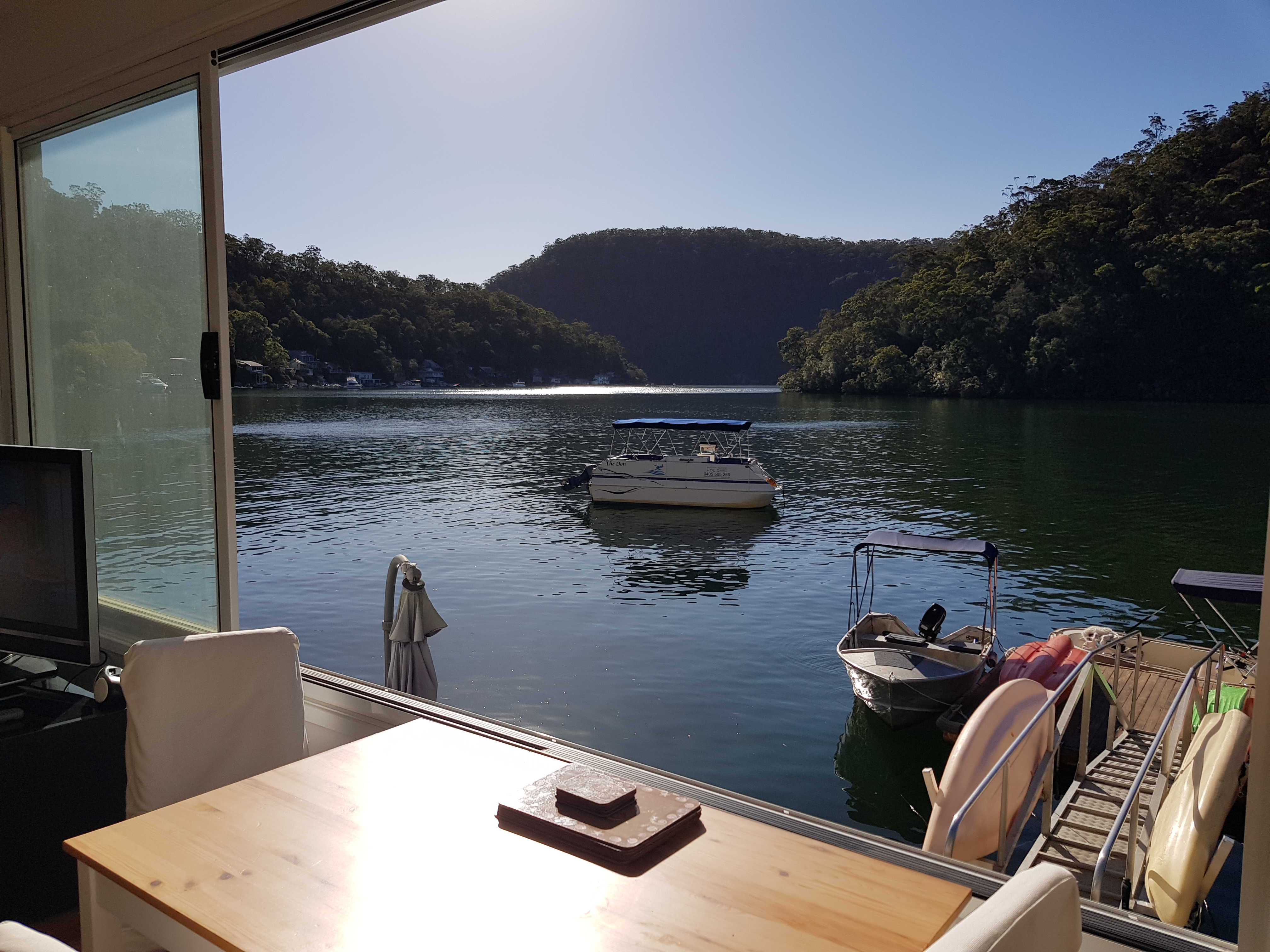 Our studios, cottages, houses and apartments offer accommodation for a range of budgets and number of guests. Some properties come with amenities like plunge pools, spas, walk in and out access but all with stunning water views. Most have a motorised tinny, kayaks and fishing rods included in the price. Come for the day, stay for the weekend!
We offer a range of hire boats for short and long term/overnight rental. From a standard tinny to the BOAB Sportsrider suitable for water skiing, tubing, fishing and exploring the river. Also BBQ Boats which come complete with a toilet, gas BBQ, steering wheel, CD player/radio, swim ladder and a full-length bimini for lots of shade.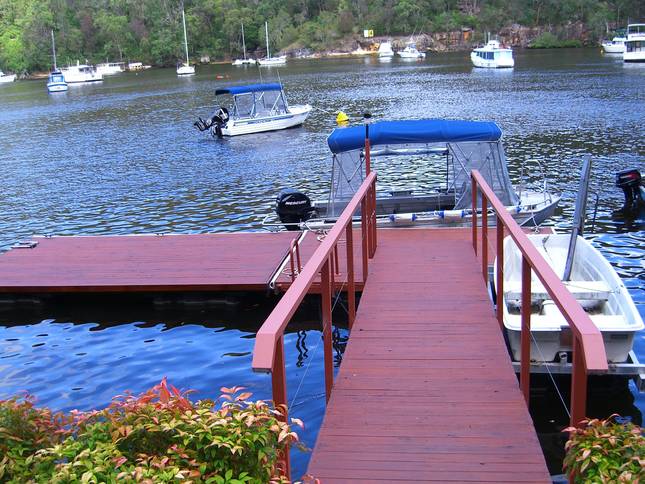 Berowra Waters…Things to See and Do, located less than one hour from the Sydney CBD, it is the perfect place to explore and experience the best of nature. From a romantic weekend away to a family get together there are plenty of things to do for the whole family, fishing, swimming, boating, kayaking, exploring, hiking, dining, relaxing and much more.
Highlights of Berowra Waters
Australia's Best Kept Secret Less Than An Hour From Sydney
Spend the weekend surrounded by national parks in your water access only accommodation
Spend the weekend exploring the river by boat or kayak, it is definitely the best kept secret around!
Enjoy a dining experience at Berowra Waters Inn or just fish and chips by the water
The perfect location to unwind and relax making it the ideal weekend getaway, so close to Sydney
The Penthouse Berowra Waters
Berowra Waters Garden Suite
Your unique Studio is one of the best I have ever visited! Thanks for making my stay super awesome. I would surely recommend you to all my friends.
What a gorgeous place to stay. We so enjoyed our visit to this gorgeous part of the world. Thank you for making our stay so enjoyable and relaxing.
One of the best kept secrets! Such a warm welcome from Sue (and Bella). Every comfort thought of, every wish met and in such a wonderful part of the world. Thank you thank you for such a wonderful stay!!
We had a relaxing time being on the river and getting away from the city rat race. Beautiful view from our room. Thank you for the experience and all the little extra. Berowra Waters inn was unforgettable – celebrating our 30th wedding anniversary
Thanks Sue. Splendid time. We love your part of the world! Extra thanks for using all your resources & helping us out while you were overseas!
What an angle of paradise you have here!! Patritia and I loved the Studio, the river and the Inn. Even the rainy weather could not spoil the beauty of the place!
Thank you Sue for making our wedding anniversary oh so special. This was a wonderful experience and one of the most beautiful places this country has to offer….
A real paradise.
We will be back!
Thank you for allowing us to enjoy a bit of your heaven. What a wonderful way to celebrate our 13th Wedding Anniversary and thank you for the beautiful touch with the rose petals & roses. Very romantic. Great spot. Loved our visit each night by the possums and enjoyed being on the river.
Thanks Sue, it was a wonderfully relaxing weekend.
We loved it!
One of the best places we have ever been and so close to Sydney, it's unbelievable!!